Powder Coating for Everyone
What Is Powder Coating
It's a free flowing powder that is applied electrostatically. It's then cured in our oven at a predetermined temperature to form a hard-wearing coating to virtually any metal object.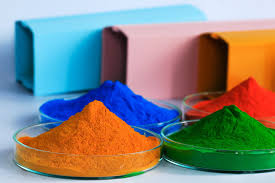 Whats the difference between Powder and Paint
Powder Coating is a lot harder than Paint, more flexible and more resistant to flaking and chipping.It has virtually no VOCs (volatile Organic Content) so it's safer for the environment and also for the operator. It has superior colour retention reducing the chances of fading and is considerably cheaper to apply making it affordable for everyone.
We can Powder Coat all sorts of items up to around 4 metres in length and around 3 metres in width.

We operate a collection and delivery service for your convenience.

Fast turnaround times for those urgent jobs.